Digital is Inevitable…But Not Your Success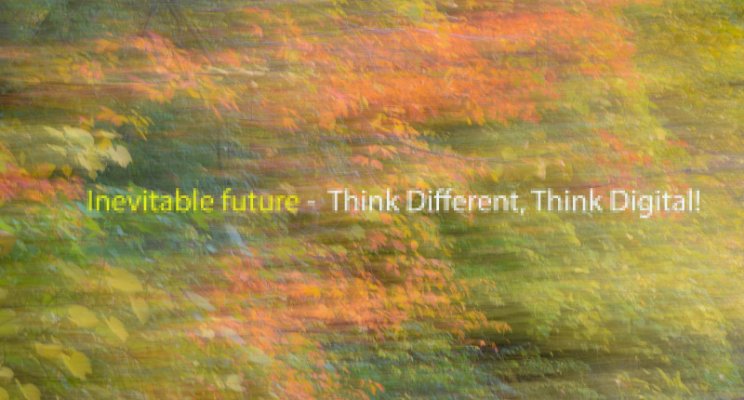 By Ira Kaufman
Digital Transformation has evolved from being a questionable threat to an accepted inevitability. But your success meets many obstacles and is far from guaranteed.
Digital is an imperative and pervasive across all operations. Businesses are trying to seize the opportunity shortening traditional strategic planning and searching for the technology fix to improve performance and outreach. .
Current studies of global executives note that 80+% consider digital a top strategic priority.  BUT they are not clear on the role of Digital Transformation in developing competitive advantage in the global economy. Most don't have the skilled team to execute a digital strategy.
Here are six strategic insights to guide executives to successful execution of Digital Transformation.
Business Leaders need to be Digital Pioneers– Digital Leadership is the buzzword of 2017. BUT are YOU ready? …a Harvard study suggests "only 19% of global CEO's describe themselves as strong in digital leadership and management."
2. Digital Integration has just begun– Only 35% of products have incorporated digital technologies globally. The majority of work has focused on marketing (49%) products (21%), and supply chains (2%). The economic pressure that digitization exerts is large and will increase.
3. Culture eats Digital Strategy for breakfast– Successful Digital Transformation is driven by changes in leadership and mindset and sustained by culture. Yet, only 6% of those in a PwC poll said digital "goes beyond technology alone to reflect a mindset that embraces constant innovation, flat decision-making and the integration of technology into all business applications." Transformative Management drives cultural change to fuel sustainable impact.
4. Leverage exponential power of Network Think – Traditional business models think product/services which convert into assets. Network Think is a shift in business model and mindset; it focuses on access, delivering value through relationships. Accessing networks digitally, may they be existing social or latent networks, allows the model to scale quickly.
5. Digital transforms customer experience – The connected generation spans the world; their decision processes reflect their digital engagement… what they buy, where, what are their expectations, who they share with, what's the user experience, and are they loyal? Technology and data drives decision making and ongoing adjustments to the customer experience.
6. Digital drives sustainable performance– Digital is a pervasive change agent in an organization affecting operations, innovation, marketing, supply chain, human relations, and finance. Digital leaders are realizing higher profits, increased performance and efficiency. With the transparency of digital communications, leading corporate executives are incorporating social and environmental impact as a metric for their bottom-line.
Digital Transformation is key to solving the puzzle to a sustainable future. When you think you have all the pieces in place, you realize the puzzle has changed. It's time for continuous innovation!
*********
Ira Kaufman, PhD is a Digital Transformation Strategist, CEO, Social Entrepreneur and Educator. His company, Entwine Digital, has been working with midsize and multinationals to design Digital Transformation strategies and train World Class Digital Leaders and Transformative Leaders. His team is collaborating with Lynchburg College School of Business and Economics (ranked #2 for North American programs in Leadership Development) to launch Institute for Transformative Leadership  and Legacy International (NGO specializing in training future leaders) to provide training for executives, managers and emerging leaders to face the challenges and seize the opportunities of our 4th Industrial Revolution.