Transformative Management
integrates values consistently across the changing organization culture and operations to achieve sustainable goals.
Our Platform Transforms Businesses into…
DIGITAL LEADERS
Reinvent Business…Digital Transformation
aligns teams with Breakthrough Workshops 
Breakthrough workshops are designed to inform and gain agreement from the leadership team and managers on the need for digital transformation and a roadmap for the next steps.
"Digital or Death?"
Face executives with the digital challenge and choice to adapt or become extinct!
"Reinvent Business"
Lead Digital Transformation
"'Reinvent Business' is a foundational workshop. It helped me …to quickly embrace the digital culture; a culture made of more honesty, transparency and purpose. It builds a solid perspective on digital transformation and provides the base for building sustainable organizations. 'Reinvent Business' can be life changing from many organizations; if anything, it will suggest a new lens to address the change and the future."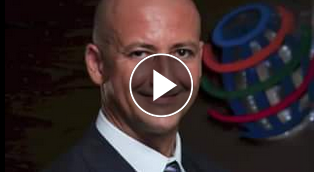 – Reda Bouraoui
Former General Manager
PepsiCo, Gulf Region


"During three Leaders Lab workshop sessions, I felt very challenged  to better explain our goals and  transform them into a new digital business model. This process was of crucial importance in the refinement of our open innovation project. Your highly professional leadership helped us to go through digital transformation.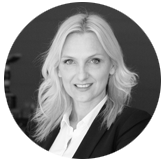 – Snježana Šlabek
Head of Knowledge Management Projects
PODRAVKA International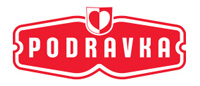 Catalytic Leaders Lab
The LAB is designed to incorporate your personal values in your organizational transformation and realize a purposeful impact. It takes you outside your comfort zone to drive changes in your Mind-Set and organization's culture necessary to propel Digital Transformation. The modules are interactive with cross-functional, inter-generational teams that encourage the discovery of new insights. Lab includes six (3 hr modules) that be customized to be delivered during two days or three or six month period.
Module 1: Think Catalytic… Roadmaps to Success in the Networked Economy
Module 2: Are you a Catalytic Leader?
Module 3: Cultivating digital mindset
Module 4: Fueling your purpose
Module 5: Re-imagining business models
Module 6: Driving digital transformation
Strategic Disruption Bootcamp
Bootcamp challenges existing business models. It focuses your team on "owning" (instead of resisting) the disruptive forces in the environment. Your team becomes your #1 competitor with a laser focus to exploit your company's weaknesses and make them your competitors' strengths. Concluding, your team turns their insights back-on the competitor. They use their innovative designs to drive a radically new business model for your company!
– Peter Fuchs
Senior Vice President
PODRAVKA International Group, Croatia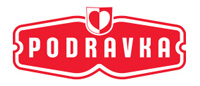 "…we had one of the most powerful, innovative sessions that I've participated in…"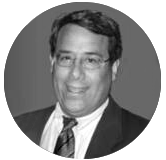 – Ron Feinman
Founder & Principal
One World, Legacy and Estate Planning

Purposeful Design Thinking 
Two day workshop that transforms your approach to design and innovation in the shifting digital marketplace. It provides a roadmap that anchors the design of the new business model to your purpose and values
Modules include:
 Mindset

Change the way you think about design
Competitive advantage vs transformative advantage
Incremental vs exponential innovation

Processes

Creativity vs continuous innovation
Random chaos vs collaboration
Integration vs siloed thinking

Function

Forge connections between innovators & mainstream operations
Benchmarks performance
Manage change and innovation

Design

Governance
Team- cross-functional; inter-generational
"Creative Tension"
"It woke me up; a brain shaking experience."
Customer Engagement 
Two day workshop that transforms your approach to customer engagement. Integrated Digital Marketing is driven by a customer-first orientation .
Modules include:
 Digital Mindset

Transform your customer relationships
Customer first
Think Connected

Customer Experience 

Active listening
Empathy
Customer Service vs Customer Experience

Branding with Purpose

Purpose driven
Brand essence, image, properties
Value proposition

Building Brand Champions

Customer loyalty
Leverage customer influence
Data-driven decision making
"Ciner Media Group is faced with the necessity of converting from print to digital. Striving to develop a digital transformation strategy, Dr. Kaufman inspired insights into the changing customer experience, the need for a Digital Transformation Unit, as-well-as a road map of best practices to guide the digital transformation progress. A valuable and timely investment!"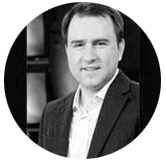 – Selcuk Tepeli
Editor in Chief
Haberturk Daily Newspaper, Turkey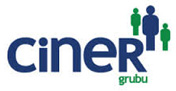 "The workshop was quite an eye opener, it really opened up possibilities in terms of what's happening in the world.It was not just the session about social tools; it focused on the entire value system and how we can integrate it to our business. The whole customer interface points change, in terms of customer needs anticipating them and participating. There is a lot of "transferability" both on the customer side and in our business practices. I would highly recommend it for all executives and managers."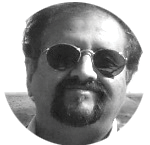 – Mohan Janakiraman
President
PHAETON Automotive Group, Canada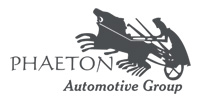 Sustainable Business Impact 
One day workshop for executives and managers to integrate values and purpose into their decision making
Establish your Transformative WHY
Develop a purposeful business model
Transform from "marketing products" to "Creating Shared Value"
Incorporate data (small, broad, big sources) into decision making
Generate Sustainable Performance
Integrate Quadruple Bottom-line into decision making
Impact Driven Training
One day workshop for executives and managers to guide the impact of digital across your entire organization. The goals are to generate team harmony; increase employee efficiency/productivity; optimize customer experience; and generate sustainable impact.
Digital Inside-Out:

Anticipate digital impact across company's operations

Transformative Strategic Planning
Integrated Digital Marketing

Digitize brand championing

Creating shared value

Quadruple Bottom-line [people, planet, profit, prosperity (community)]
"At the World Marketing Summit Japan 2015 Dr. Ira Kaufman discussed "World Class Digital Marketing". In the digital era marketers have to change their mindset and practices to move away from traditional advertising towards communicating effectively with digital-native millennials."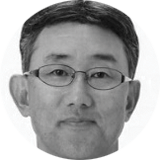 – Kohzoh Takaoka
President & CEO
Nestle Japan Ltd.


"By customizing the training to my industry (automotive), you gave the presentation more credibility to our senior leadership and managers. They came confused, maybe scared; they left with an understanding that we have challenges but have the leadership necessary to find solutions. They saw real digital applications for our industry and walked away with a lot more confidence. With the coaching and support of Entwine Digital, we can digitally transform our company.  It is a must if we are going to succeed in our industry."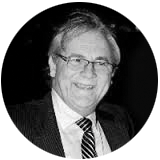 – Amin Kadrie
Chairman
Skelmore Group, Canada, UAE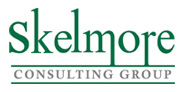 People Centered Coaching
Successful Digital Transformation is led by executive(s) that have transformed their mindset and committed to develop a people-centered culture and structure. One-to-One Executive Coaching provides the inner tools and confidence to make the changes necessary to guide digital integration.
Executive conversations include:
Initiate Digital Transformation
Power the Inner Edge
Expand your "Digital" Confidence
Develop your Catalytic Mindset
Enrich Emotional Intelligence
Energize your Purpose
Cultivate Strategic Empathy
Build Inter-generational Collaboration
Become a Purposeful Leader