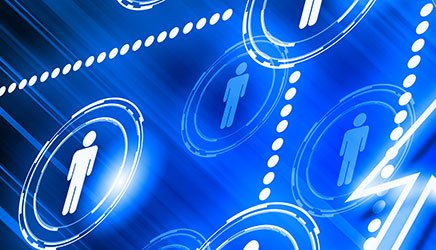 By   J.E. Rash, Legacy International
Ira Kaufman, Entwine Digital
By enabling the rapid diffusion of ideas and concretizing modes of communicating change, digital technologies are changing our world offering unprecedented opportunities for innovation and entrepreneurship. There are more than 7000 accelerators and incubators globally representing a $56.2 billion market for new entrepreneurial ventures. The market size was projected to double in 2015.
The standard entrepreneurship model based on the Silicon Valley success and hype is to maximize profits and "cash out on their investments" in as few years as possible, while leveraging human, social and environment resources to accomplish that goal. Their objective is not to stimulate innovation or change the world. While this may have been an effective short-term model based on ROI, it does not deal with the longer-term issue of sustainability.
Paralleling this growth in entrepreneurship are a number of movements that promote a business approach that offers more immediate and long-term benefits.  Corporate Social Responsibility (CSR) (1) includes supporting
philanthropic organizations and addressing the company's social and environmental impacts. Some corporations have taken the next step to generate Creating Shared Value (CSV) (2) or incorporating societal issues into strategy and operations thus generating sustainable outcomes for all stakeholders— consumers, employees, partners, community and investors. CSV enables society to advance, and companies to grow faster.
The problem is that the entrepreneurship and the CSV movements "don't speak" to each other. 67% of Millennials are attracted to building new businesses that reflect their values and lifestyle. The Nielsen Global Study  reveals that these same Millennials want to support and buy products/services from socially responsible companies. But there are few choices (3) if one wishes to become an entrepreneur other than to work with incubators and venture firms that promote and live the traditional, single bottom line values.
These same Millennials are facing severe job shortages. Youth unemployment is considered by the World Bank to be a global problem. "Securing good jobs for youth is a global priority. "One billion people will enter the job market over the next decade, and the global economy will need to create five million jobs each month simply to keep employment rates constant," said Keith Hansen, World Bank Group Global Practices Vice President. The lack of jobs is exacerbated by the underutilization of the education, creative energies and digital talents of the millennials; thus leading to despair rather than focusing their drive and hope on beneficial outcomes.
Entrepreneurship is proposed as a partial solution to the unemployment problem. But there is a conundrum- why create new business ventures that support the same business model that has generated the problems we are facing in developing and emerging economies?
There is an immense opportunity to shift the paradigm and create values  driven entrepreneurship incubators (and accelerators) that incorporate universal values and generate sustainable outcomes. They would integrate the "mentality" of the millennial generation, with the sense of responsibility and loyalty that preceded it in the past generation and the vision and risk that will provide for  the future generations.
If we see entrepreneurship as a 'movement' of our times', then the 'mission' should be Creating Shared Value, which are inclusive, universal values that are culturally sensitive. Moreover, it would create a legacy that embraces the challenges of the near and long term (e.g., jobs, climate change, public health and political unrest). This is the legacy we have left to the next generation of the new Millennia. Not one only of concern for a global transformative imperative but finding a balance between personal success and collective well-being. In other words, a defined and visionary values base that is future oriented. Thus, new entrepreneurial ventures would, by definition, generate sustainable impact for businesses, local communities and our planet.
Values driven incubators would incorporate six benchmarks in guiding new entrepreneurial ventures.
10 rules of networked economy reflecting hyper connected, global business environments, digital mindsets, and customer and employee first focus
Universal values (e.g., transparency, integrity, compassion, flexibility, generosity) integrated into how value is created, distributed and sustained (design, value proposition and operations)
Intergenerational approach to coaching, incubation and acceleration to increase the sustainability and decrease startup failures
Creating Shared Value or integration of a "quadruple bottom line" (4) model as a benchmark for return on investment
Collaborative organizational structure supports innovation and change
Scale business model using regional and global distribution channels
If we look at the MENA Region (Middle East-North Africa), we see a prime example of underutilized millennial capacity, the need for 100 million jobs by 2020 and escalating political and social unrest among this millennial generation. In addition the disparity between education and job opportunity creates a despair among qualified working populations in terms of the availability of employment. New models are being developed that will contribute to alleviating this situation. This is a major concern for all those who are actively meeting the challenge of employment, education and security issues.
There are some 43 active incubators; most focus on traditional entrepreneurship. Training this generation with an old entrepreneurial model will not meet the needs of regional youth and future sustainability. This region needs to build a movement for an active entrepreneurial middle class that can develop local businesses and be scaled regionally and globally while supporting and nourishing their local communities.
The values driven entrepreneurship incubator incorporates the values of their families and local communities into their business decisions, operations and structure of these new ventures. Legacy International Ventures has launched a pilot program in Morocco to support ventures that break down the silos between one's values and how they are lived in our businesses and organizations. An exemplary venture, Moroccan Organic Seed Bank, will provide jobs, empower local woman, source organic seeds for local cultivation, and distribute the seeds in the region and globally. Millennial driven, the business is the right start to creating an alternative narrative to despair, unrest, extremism and lack of personal security.
Our global entrepreneurial movement based on profit and "cashing out" needs to undergo a transformation and integration with values that will sustain our communities and our planet. The commitment to meeting this challenge not only in the MENA region but also globally may be one of the greatest challenges/opportunities for the next decade and beyond.
Notes