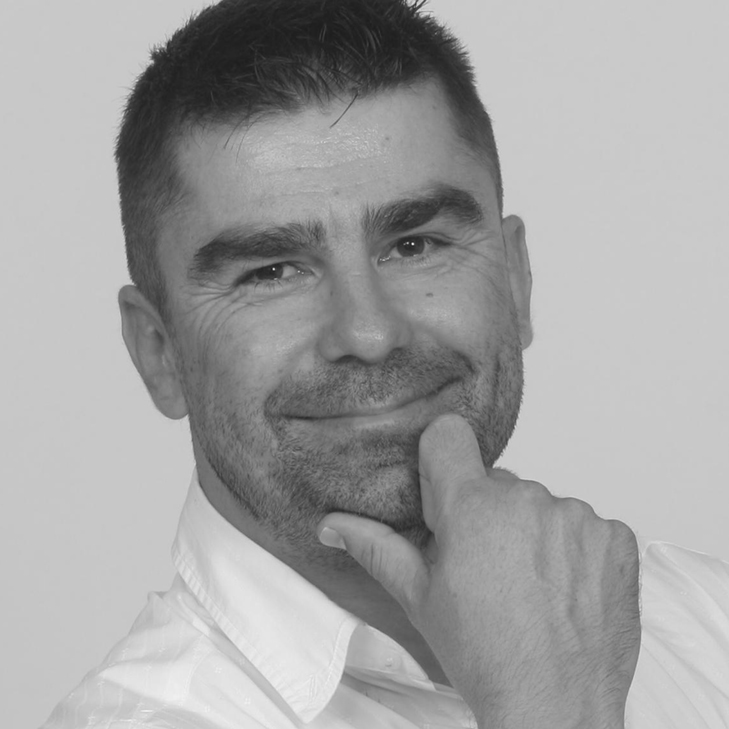 Emir Dzanic
Open Innovation
Emir is expert in area of innovation, and connects advanced social and technological  knowledge to achieve sustainable innovation through Open innovation and organizational culture change. He is in the final stage of PhD study at IEDC Bled School of management in Slovenia, focusing on topic of open innovation and organizational culture.
For more than two-decade career, he worked for private companies as well as for ministries and consultant companies in the area of innovation and change management. 
During 90's he started with disruptive innovation, pioneering products for cosmetic industry with own start-up. After successful internationalization and selling company's shares, he moved to Slovenia to lead innovation projects for pharmaceutical industry. With experience in innovation and development of consumer products, he started to work for major consulting companies and agencies such as Deloitte, Human Dynamics, WYG, UNDP as well as national ministries in the area of innovation, research and process improvement.
He spent last 3 years in the large food processing company leading Open innovation team on the company level. During that time, he implemented Open innovation and started more than few large projects. First and most comprehensive is the organizational culture transformation on the company level with objective to enable new business models, services and products to appear at all levels. For most of those organizational culture and behaviour changes internal as well as external sources of innovation were called in. Some of successful projects that have arisen out of Open innovation implementation were disruptive robotic cook (www.gammachef.com ), new spin off company dedicated to large R&D projects for food industry and many more.
Last year, Emir and his team were awarded the best national HR practice award for implementing Open innovation in the large company.